A bit of a crappy update today, enjoy!
A sketch of some mechanic chap.
Some cartoony self portraits (you may recognise the bottom one as the illustration in the title bar)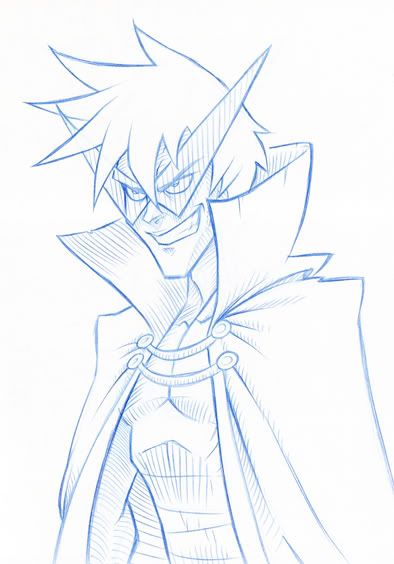 And lastly a pretty boring, static drawing of one of the most animated character in anime, "Tengen Toppa Gurren Lagann" 's Kamina.
Better stuff next time, okay?