This is a glimpse at a 4-page black and white strip I'm working on for the GBX Zine/Anthology due sometime next year, soon as I get more info on a potential release date it'll be up here!
The lady below, 'Di' has crazy diamond powers and is on the trail of a mystery villain who destroyed her village.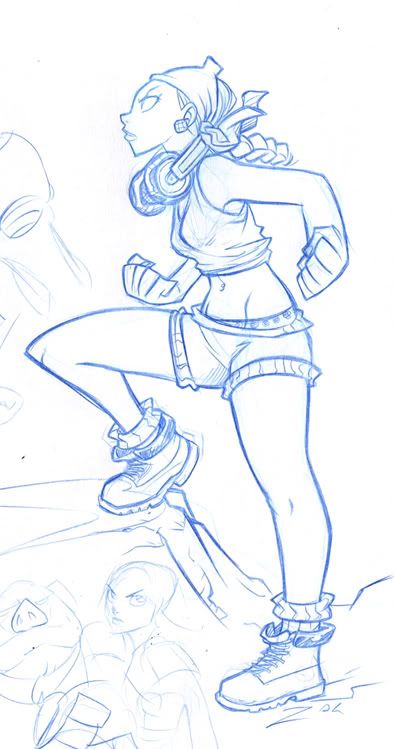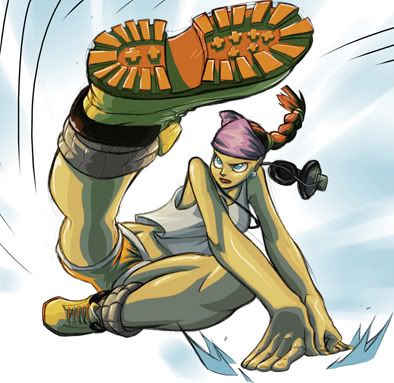 And at last my 'Robohog' character makes his comic debut!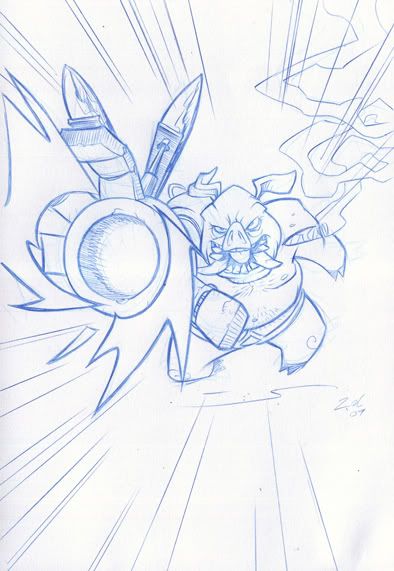 In case anyone was wondering, this is what my thumbnails look like, they're pretty much incomprehensible to anyone other to me though I imagine.