My Mum opened up her own Lingerie Store during 2009, 'Wild Roses Lingerie'.
I've been doing bits and pieces of artwork for it which has been fun!
A print of this one is framed on the wall:
And this one is due to appear on the cards that will accompany gift vouchers:
And I've just finished illustrating a guide to buying lingerie for your lady, the print version will be available for free in the store starting tomorrow: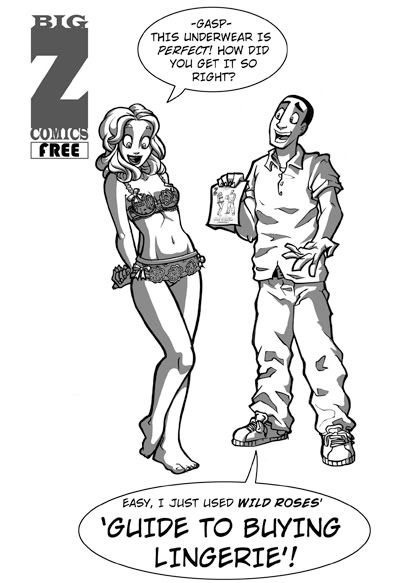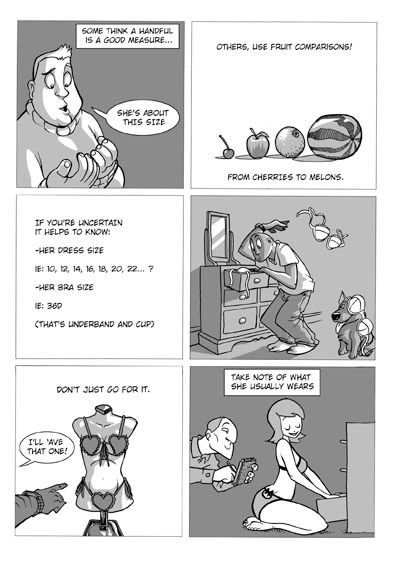 My girlfriend Nikki (an extremely talented artist/illustrator/designer) designed the shop's logo too, it's really slick looking I think! Check out
her DeviantArt page
, she's got some lovely work there!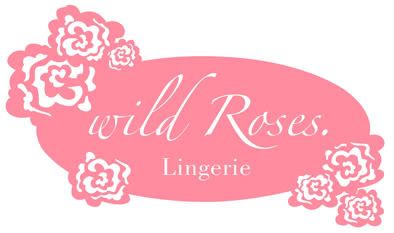 If you fancy buying some lingerie and you're in or around the Hertfordshire area head on over to the shop, website
-HERE-
!