I've been putting together a short strip to practice my superhero drawing as I never ever draw them nowadays (apart from Captain Rad of course!)
I'm probably more inspired here by the Capcom renditions of the characters as I love the cartoony chunkiness of them.
Here goes: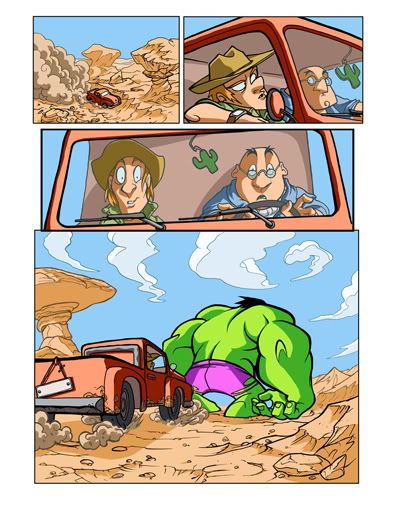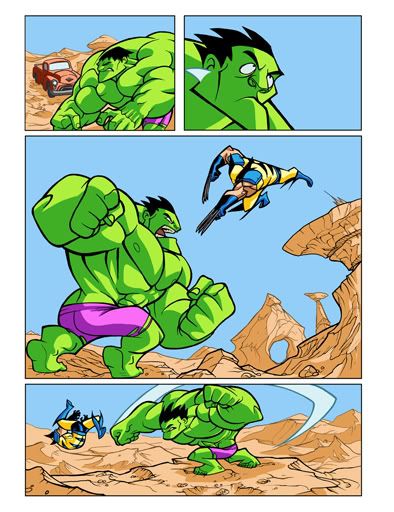 The Hulk and Wolverine are, of course, property of Marvel Comics!
There's a larger version on my DeviantArt page, which you can check out
HERE!