It was my Dad's birthday on Thursday, this is the card I drew for him:
It's a little sparse on background details but I was pleased with how the motorbike came out.
I also found this sheet of quick face sketches I drew a few weeks back and thought some of them were quite funny. The one in grey is supposed to be a chef whose name I forget!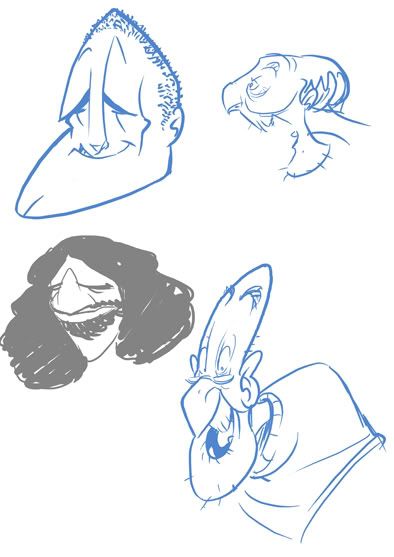 More soon!